Making Network Printer with Raspberry Pi
There are hundreds of articles on-line on how to configure CUPS on Raspbian. Why making one more? First, none of the articles worked for me. Second, I want to share my successful experience.
This article might be useful for those who have Samsung CL* printers. Mine one, Samsung CLX-3185, got working after I have done the following.
Things You Would Need
Here is my setup:
Raspberry Pi 2 Model B (others might work too)
Samsung CLX-3185 multi-functional printer
Connection to Pi: I used SSH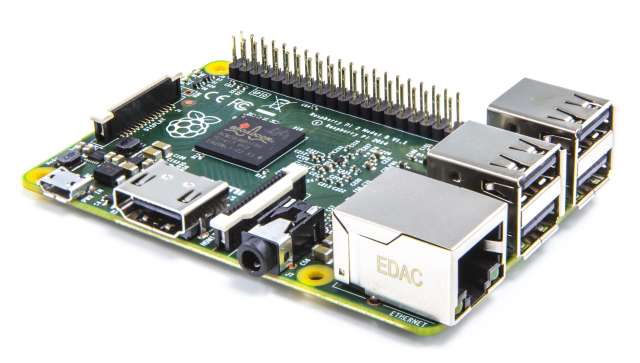 Configuring CUPS
We will write "cups" instead of "CUPS" later on.
First of all let's install cups.
sudo apt-get update
sudo apt-get install cups

Next, make cups listen to all network interfaces.
sudo nano /etc/cups/cupsd.conf

Edit there the line "Listen localhost:631" to be
Listen 631
Afterwards allow remote administration of cups:
<Location />
Order allow,deny
Allow @local
</Location>
<Location /admin>
Order allow,deny
Allow @local
</Location>
<Location /admin/conf>
& nbsp; AuthType Default
Require user @SYSTEM
Order allow,deny
Allow @local
</Location>

Restart the service
sudo service cups restart
Make pi user admin, so that you could login and tune cups.
sudo usermod -a -G lpadmin pi
Now you should be able to connect from you regular machine to cups server in Raspberry Pi: http://address_of_your_pi:631/
Use the login name pi and the password you have for this account in Raspbian.
Make sure your printer is connected to Pi and login into the cups interface.
Following the UI you could add a printer now. Make sure that you check the "Share this printer" check box.
After that computers on the same network should locate your printer connected to Pi and you should be able to print.
When selecting the driver, make sure you have the exact model of your printer listed and pick it. It can also be, that you do not have the driver. It was my case exactly. read further on it.
Installing Drivers for Samsung CL* Family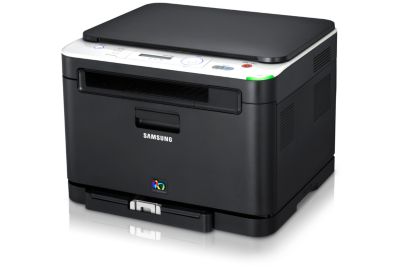 Once you have one of these printers:
Samsung CLP-300,
Samsung CLP-310 / 310W,
Samsung CLP-315 / 315W,
Samsung CLP-325 / 325W,
Samsung CLP-360 / 365W,
Samsung CLP-600,
Samsung CLP-610ND,
Samsung CLP-620ND,
Samsung CLX-2160,
Samsung CLX-3160,
Samsung CLX-3175,
Samsung CLX-3185,
Xerox Phaser 6110 or 
Xerox Phaser 6110MFP
- you would probably need to install a driver first.

There is a great driver on-line, which worked for me as a charm.
Commands:
wget -O foo2zjs.tar.gz http://foo2zjs.rkkda.com/foo2zjs.tar.gz
tar zxf foo2zjs.tar.gz
cd foo2zjs
# Get color profiles
# Place you model number instead of 3185 # Reference: http://foo2qpdl.rkkda.com/
./getweb.in 3185
make
make cups
sudo make install
This page contains more details and plenty of useful information on this driver and other drivers as well: http://foo2qpdl.rkkda.com/
You have to add printer in cups after you have installed the driver.
To check that your printer is installed run:
lpstat -a
You should see your printer name in the output.
Now everything must work! Congrats!
Hardening the Setup
A few short security-related remarks.
Create another user instead of "pi" to not to use sudoer pi to tune cups.
Disable access to cups admin panel after your settings are ready.
Images copyright information
The first image on this website page was taken from: https://commons.wikimedia.org/wiki/File:Raspberry_PI.jpeg
It is licensed under Creative Commons Attribution-Share Alike 4.0 International license
The second image was taken with written permission by Maximilian Hasenauer, Samsung ELECTRONICS AUSTRIA GMBH, from http://images.samsung.com/
The right to reuse it in any form or way is reserved!


Thanks for reading my blog!

Created: 12/06/2015

Last edited on: 12/06/2015